Katy Hill
Since reading music at Cambridge where she was a choral scholar at Caius, Katy has enjoyed a busy career performing and recording with The Sixteen, as well as the Monteverdi Choir, the Tallis Scholars and Tenebrae. Singing has taken her all over the world, usually performing music of the Baroque and early Classical periods but also that of more recent composers, notably Aarvo Pärt, Steve Reich and James Macmillan.
Past highlights have been Bizet's Carmen in the Toreador's home town of Granada, Bach in St Thomas', Leipzig, yards from where the great man lies buried, and an open-air St Matthew Passion on the streets of Manchester last Easter.  Occasional forays into the world of opera have been at Covent Garden, the Opéra Comique in Paris and the Aix en Provence Festival. More recent engagements include performances of Buxtehude's Membra Jesu Nostri at the Wigmore Hall with The Sixteen and Fretwork, a U.K. tour devoted to Bach's motets (also with The Sixteen), and Bach's Christmas Oratorio with Suzuki and the OAE.
Looking ahead, this year's wanderings will take her all round Europe, as well as to Russia and China, whilst back on home turf her work will involve performing music by Handel, Poulenc, Purcell and Monteverdi. Katy lives in South London with composer husband Chris, two small sons and their cat called Geoffrey.
Timothy Murphy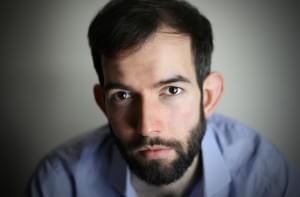 Belfast-born bass-baritone Timothy Murphy read Music at Bristol University, completed his Masters at the Royal Academy of Music and has received a full scholarship to study for two further years on the opera course with Mark Wildman and Audrey Hyland. He is a Royal Academy of Music/Kohn Foundation Bach Scholar and was the winner of the 2014 Michael Head Prize for English Song. Before focusing on his studies as a solo singer, Timothy enjoyed a successful choral career, touring and recording with such groups as Stile Antico, The Sixteen, The Cardinall's Musick and The Eric Whitacre Singers. Operatic highlights include the role of Bass 3 in the world premiere of Stockhausen's Mittwoch aus Licht with Birmingham Opera Company & again later at the BBC Proms, & joining the 2015 Glyndebourne Chorus for Donizetti's Poliuto & Bizet's Carmen. Timothy also performs in oratorios around the UK and Europe, recently making his Norwegian debut in a concert of Stainer and Bach. In June he will be singing the bass solos in a ten staged performances of Handel's Messiah with Opéra National de Bordeaux. For more information please visit www.tjwmurphy.com
Christopher Fitzgerald-Lombard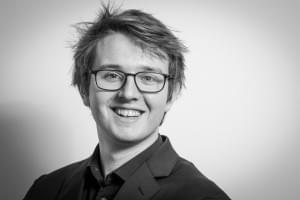 Chris graduated from Birmingham Conservatoire in 2013 where he studied singing with Juilian Pike and Andew King. Now based in London he regularly performs with some of the country's leading ensembles and conductors.
Training opportunities have included work on the Young Professional Scheme with the Philharmonia Chorus, a choral scholarship at St Martin-in-the-Fields and he is a graduate of the Sixteen's young artist programme, Genesis Sixteen.
As an ensemble singer, Chris has recently worked with Philharmonia Voices, Siglo de Oro, Ex Cathedra, Fieri Consort and The Erebus Ensemble. Increasingly in demand as a soloist Chris has performed works by Bach, Handel, Mozart, Britten, Monteverdi and Walton in the last year and made his debut as a soloist with Ex Cathedra singing for their season opening concert featuring the music of Lalande in Birmingham Town hall.
Richard Pollock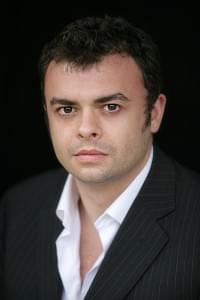 Richard Pollock was awarded a distinction in vocal performance and opera from the Royal Northern College of Music as a post-graduate, whilst maintaining a successful career in education. Specialising in solo oratorio and recital – singing in cathedrals, churches and major concert halls across the country, including Manchester's Bridgewater Hall and Birmingham Symphony and Town Halls – he has received particular praise as the Evangelist in Bach's Passions, as a variety of Handel's heroes, and as Britten's Saint Nicolas and Elgar's Gerontius. Richard is the Deputy Headmaster of an independent school in Cheshire, and still finds time to be a husband, father of three, choral conductor, sailor, cook, charity-cyclist, rugby-watcher, F1 fan and dog-walker.
Jonathan Woodhouse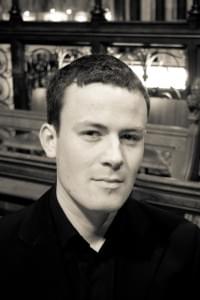 Jonathan Woodhouse is a Countertenor based in Worcester who is becoming increasingly active as a consort and solo singer in the West Midlands and beyond. He has been a Countertenor Lay Clerk in Worcester Cathedral Choir since 2011 and is in demand as both a freelance performer and teacher. He began his singing career as a chorister in St Peter's Church Choir, Brighton and went on to read music at Cardiff University where he graduated with honours in 2008. Whilst at Cardiff, he was a Choral Scholar in the choir of Llandaff Cathedral and was also a member of the University Chamber Choir. Following graduation, he sang as a Choral Scholar in Wells Cathedral Choir for two years before moving to take up his current position in Worcester.
As a consort singer, he has sung with ensembles including Glevum Consort, Ensemble Sine Nomine, Elgar Voices, Armonico Consort, Gloucester Cathedral Choir and The Exon Singers, performing in concerts and festivals across the country. As a soloist, recent performances include Vivaldi Gloria with Glastonbury Cantilena, Bach Cantata Widerstehe doch der sünde in the Exon Singers Festival and Handel Messiah with Stratford-upon-Avon Choral Society. Forthcoming engagements include Pergolesi Stabat Mater in Worcester Cathedral and Bach Cantata Weinen, Klagen, Sorgen, Zagen with the Musical and Amicable Society. He currently studies with Ashley Stafford and Bronwen Mills.
Lucy Cox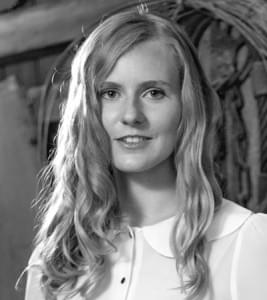 Lucy Cox is a London-based soprano and a student at the Schola Cantorum in Basel, Switzerland, where she is studying for an MAS in Advanced Vocal Ensemble Studies. She regularly performs as a soloist in operas and oratorios, most recently playing First Witch in Dido and Aneas for the New London Consort; Drusilla in Monteverdi's 'L'Incoronazione di Poppea' for Faded Ink Opera; and Calisto in Scarlatti's 'La Calisto' for New Chamber Opera. She has taken part in live broadcasts and recordings, appearing on BBC Radio 3's 'In Tune' with Commotio, and on Eric Whitacre's Grammy Award winning CD 'Light and Gold'. Other projects have included tours to China and the US, and last summer she performed in early music festivals in Antwerp, Bruges and Utrecht. Lucy sings with ensembles including Polyphony, Ora, and Alamire, and she is a member of the Fieri Consort.
.
Save