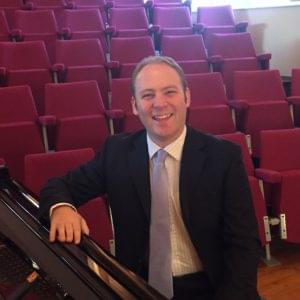 Oliver Walker is the Director of Music at Repton School and Musical Director of the Solihull Choral Society, roles he combines with a freelance career as a choral conductor and organist which has taken him around the world. Oliver studied Music at Keble College, Oxford, where he was also an Organ Scholar, and has held organist posts at Wells, Gloucester and Chelmsford Cathedrals.
From 2010-2016 Oliver was the Head of Choral Music at Solihull School where he directed the chapel choirs in their busy routine of services, concerts and tours. Under his direction the choir appeared on 10 BBC broadcasts, gave concert tours in Normandy and Norway (including a performance of Britten's 'War Requiem' in the Bergen Festival) and twice performed with Gary Barlow in the LG arena. In 2011 he founded the choral outreach programme 'Solihull Sings!' which has since impacted on over 1000 children. In 2012 he was awarded a Civic Honours Award for his contribution to music making in Solihull.
Other educational work has included working for ten years on the Eton Choral Courses and, more recently, on The Junior Choral Courses for whom he has worked on courses in Wellington College, Cheltenham College and YK Pao School in Shanghai. He regularly delivers choral workshops and is in increasing demand as both an adjudicator and musical advisor.
Oliver has a particular passion for contemporary choral music, and has commissioned music from leading composers including Ben Parry, Will Todd, Judith Bingham and David Briggs.