We encourage prospective members to come along to a few rehearsals before deciding if they would like to join us. To discuss membership please call 01564 783028, or just turn up at a rehearsal. Choir members meet at the David Turnbull Music School, Solihull School, 793 Warwick Rd, Solihull B91 3DJ at 7.30pm on Wednesday evenings and rehearsal is until 9.30pm with a short break for coffee and a chat. There is ample parking available on the school site.
When you first come to a rehearsal to try us out, our membership secretary will look after you and there there will be plenty of other people very willing to help you to settle in.
SCS is a very friendly choir with a strong sense of community. The membership is very varied with an age range from teens to eighties who have in common a passion for singing great choral works.
The Choral Society provides bursaries to young singers who commit to the choir. The standard of singing these teenagers achieve augurs well for the future of choral singing. The Society should be congratulated for initiating such a scheme.


Malcolm Ross
Young Singers Bursary
Getting young people into choral singing is a very important part of what we do. New and young singers are the future of choral singing so we are putting our money where our mouth is!
We run an annual bursary scheme for young singers. The bursaries are awarded in September and last for one year, although you may apply in consecutive years.
Applicants should be in full-time education, and under 21 years old (on September 1st in the year you are applying) and there are usually a number of bursaries on offer.
If you are successful you receive
• Free membership of Solihull Choral Society.
• £100 per annum, paid in instalments after each concert. There are normally 4 concerts a year.
• The possibility of solo work, and the chance to build your musical C. V.
• Free musical scores
In return we ask that you attend regular rehearsals, and to sing at all concerts.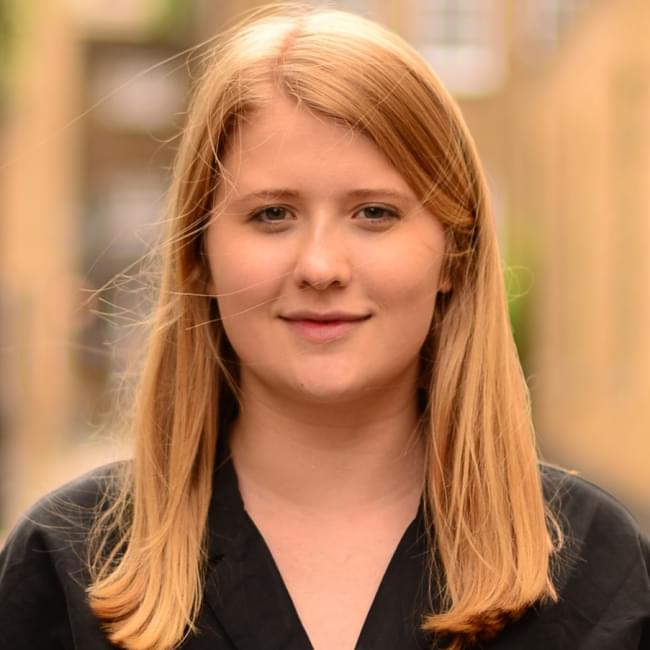 Voice test
There is a short voice test a few weeks after you join SCS – this is to ensure that you are placed in the right voice part and to allow us to determine whether you are likely to be able to cope with the demands which will be made upon you. If you are not ready for membership yet then we can advise you on what you can do to improve your skills. The members actively like being in a choir that has this "audition" as it helps us to develop as singers. New members should not worry too much about this aspect of membership – it is done pretty informally and perfection is not expected!
Many members are experienced musicians, though if you are inexperienced you will find that with some effort on your part you will be able to cope. About one quarter of the choir describe themselves as inexperienced musicians so you would not be alone!
Choir Social Life
A few times a year a social event is planned – these are often double up as fund raisers. Examples have included quizzes, concerts, barn dances and every year there is a main choir social event at the end of the season. These events are well attended and are thoroughly enjoyable.
Rehearsals
Rehearsals start at the beginning of September and continue until the summer concert in June, with breaks of about three weeks at Christmas and two weeks at Easter. There are usually four concerts a year, which take place in various venues in and around Solihull. The rehearsal starts with a short warm-up, and then it's heads down for some hard, but enjoyable, work. We break for coffee part way through, which is a good opportunity for getting to know each other and catching up on news. There is also an afternoon rehearsal on the day of the concert, at the concert venue.
Rehearsals take place on a Wednesday evening, between 19:30 and 21:30. If you are interested in joining us, you're welcome to come along to a rehearsal and see if you enjoy what we do. Just telephone or email us in advance, and give us an idea of what vocal part you sing, and we'll arrange for you to meet the team. We usually rehearse at Solihull School, in the David Turnbull Music School. There's plenty of parking spaces. The address is Solihull School, Warwick Road, Solihull, West Midlands, B91 3DJ. Directions to the school by road can be found here; http://www.solsch.org.uk/page/?title=Contacting+Solihull&pid=193 A map of the school campus can be found here; http://www.solsch.org.uk/page/?title=Campus+%26+Facilities&pid=54
Now and again, we need to use an alternative venue, and this is mainly St. Alphege Infant School, New Road, Solihull, West Midlands, B91 3DW. A map can be found here; https://goo.gl/maps/ZikZYGNYZjS2