Saturday 29th April 2017

John Rutter
Requiem & Magnificat
Solihull School Chapel at 7:30 p.m.
Katy Hill
Since reading music at Cambridge where she was a choral scholar at Caius, Katy has enjoyed a busy career performing and recording with The Sixteen, as well as the Monteverdi Choir, the Tallis Scholars and Tenebrae. Singing has taken her all over the world, usually performing music of the baroque and early classical periods but also that of more recent composers, notably Aarvo Pärt, Steve Reich and James Macmillan.
Past highlights have been Bizet's Carmen in the Toreador's home town of Granada, Bach in St Thomas', Leipzig, yards from where the great man lies buried, and an open-air St Matthew Passion on the streets of Manchester last Easter.  Occasional forays into the world of opera have been at Covent Garden, the Opéra Comique in Paris and the Aix en Provence Festival. More recent engagements include performances of Buxtehude's Membra Jesu Nostri at the Wigmore Hall with The Sixteen and Fretwork, a U.K. tour devoted to Bach's motets (also with The Sixteen), and Bach's Christmas Oratorio with Suzuki and the OAE.
Looking ahead, this year's wanderings will take her all round Europe, as well as to Russia and China, whilst back on home turf her work will involve performing music by Handel, Poulenc, Purcell and Monteverdi.
Katy lives in south London with composer husband Chris, two small sons and their cat called Geoffrey.
Saturday 10th June 2017
"The Grand Tour"
A selection of songs, specially chosen by our director, Oliver Walker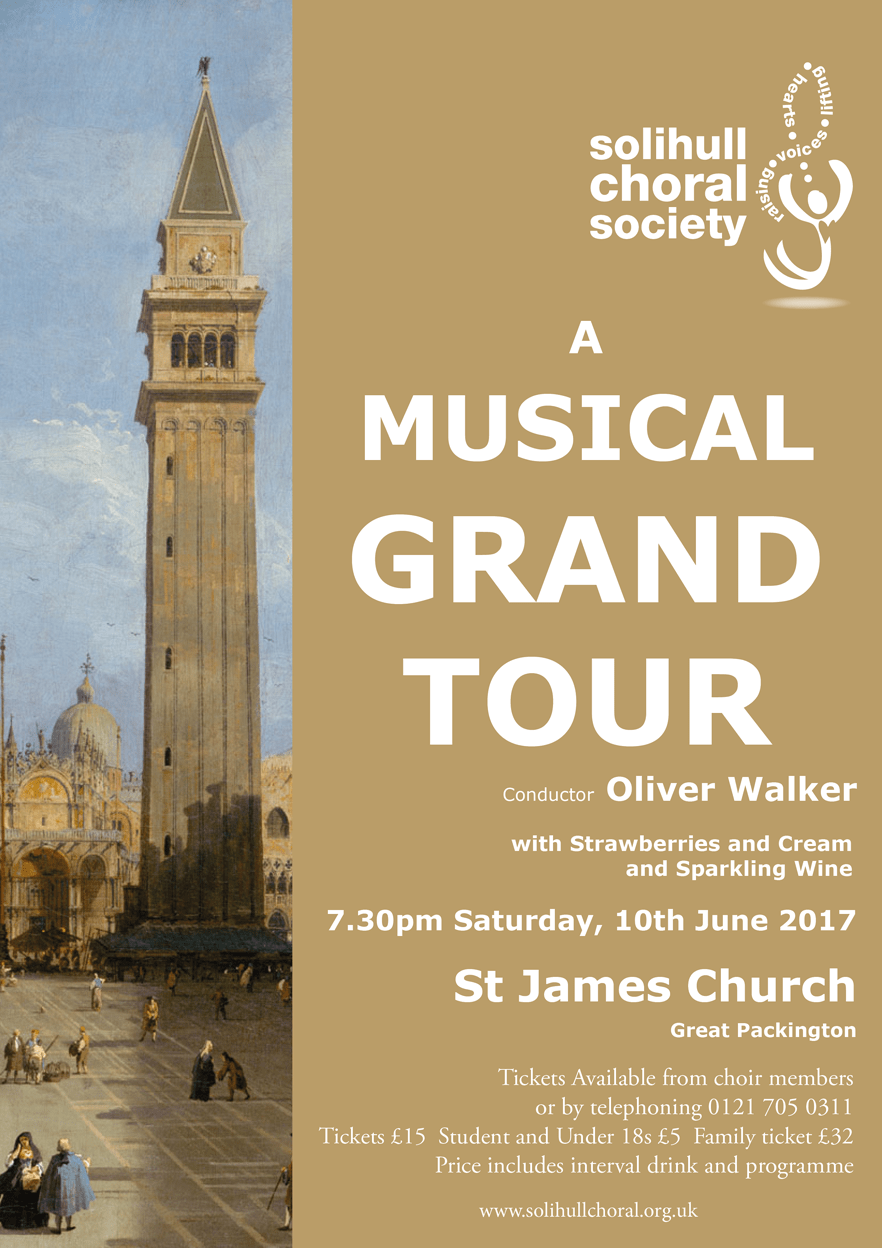 St James, Packington at 7:30 p.m.
Saturday 18th November 2017
Britten Saint Nicolas & Haydn Sancti Nicolai