Sing Praises – Saturday 30th March at Olton Friary
A concert of music for brass, organ and choir featuring Rutter's 'Gloria', Chilcott's 'Jubilate' and an exciting new Te Deum by the Latvian composer Esenvalds, written for Trinity College, Cambridge.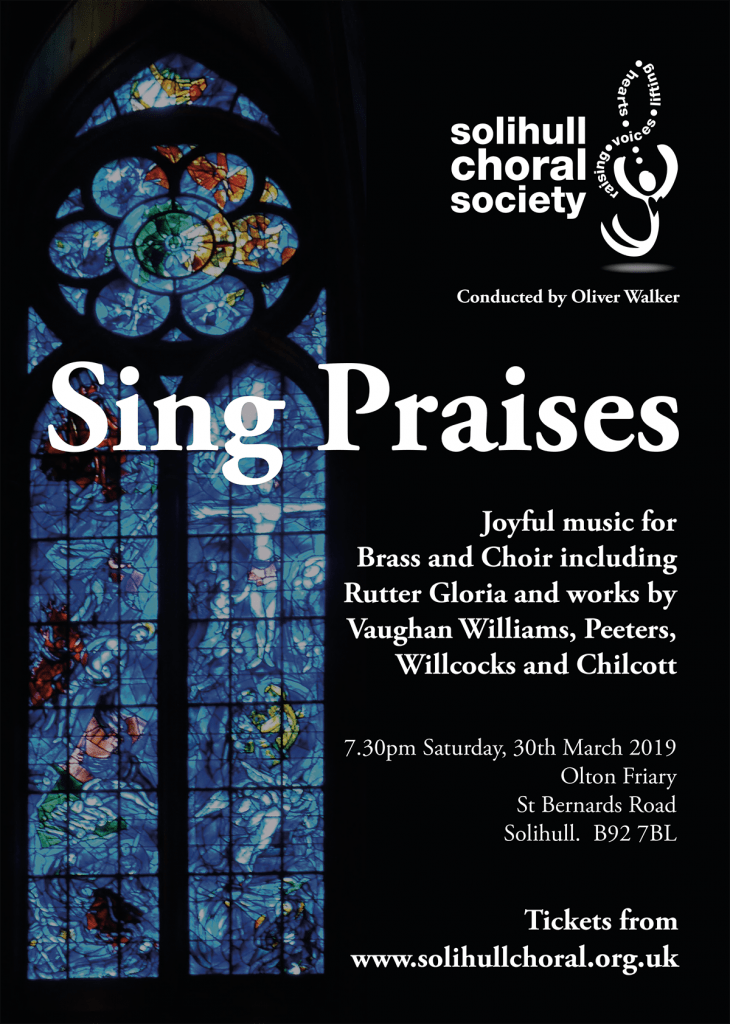 Simple gifts – Saturday 23rd June at St. James, Great Packington.
A celebration of folk songs from near and far.