Milly Forrest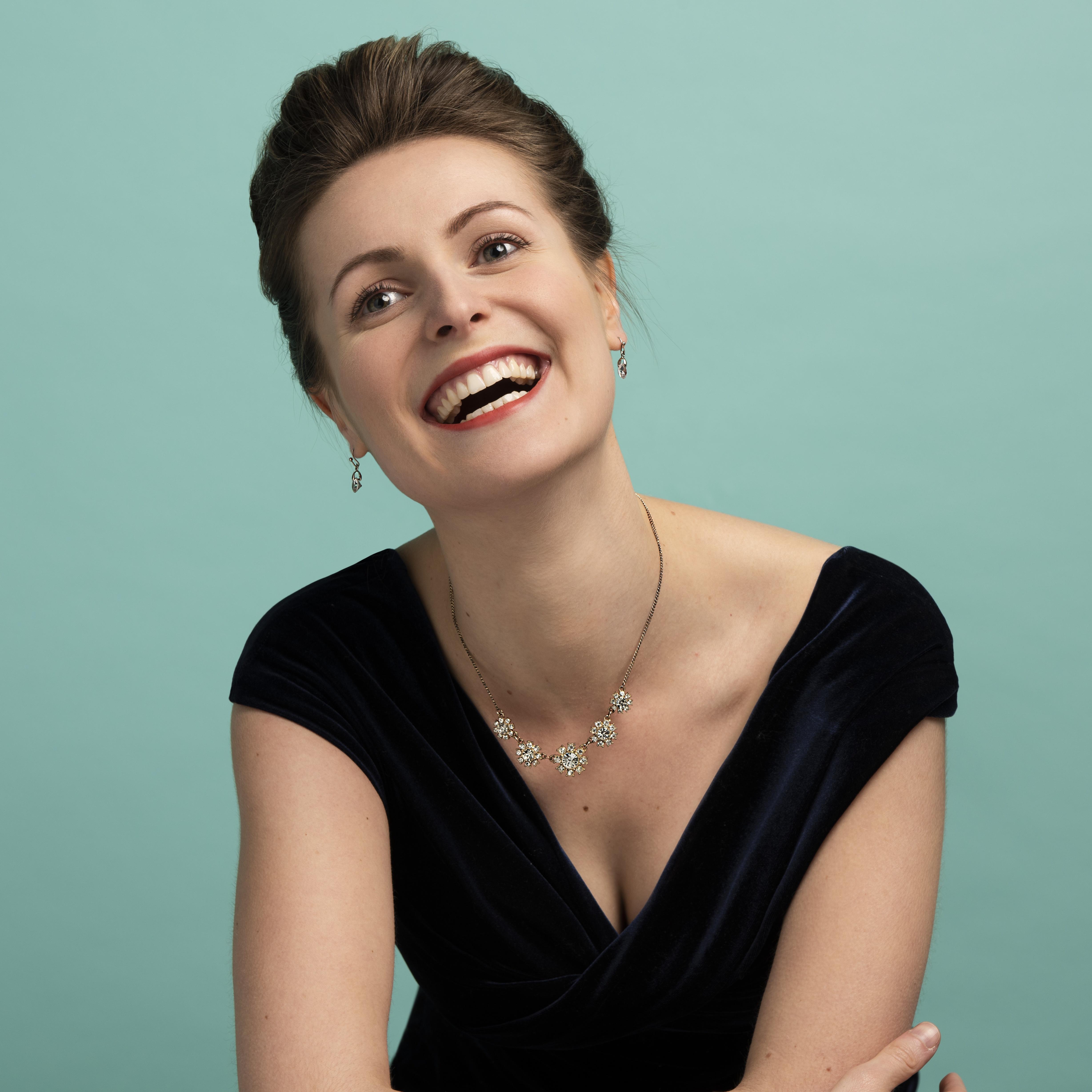 Lyric soprano Milly Forrest studied at the Royal Academy of Music and the Royal College of Music. Her professors were Alison Wells, Kathleen Livingstone, Caroline Dowdle and Gary Matthewman. On the operatic stage Milly has sung the roles of Barbarina – Le Nozze di Figaro (Royal College Opera School), Miranda – The Enchanted Island (British Youth Opera), Susanna – Le Nozze di Figaro (London Young Sinfonia), Clorinda – La Cenerentola (London Young Sinfonia), Amore – L'incoronazione di Poppea (Royal Academy Opera) and in opera scenes at the RAM and RCM Milly has worked on Adina – L'elisir d'amore (Donizetti), Ilia – Idomeneo (Mozart), Cricket Ghost – Pinocchio (Jonathan Dove), Rodelinda (Handel) and Nanetta – Falstaff (Verdi).
Baroque music plays an important role in Milly's musical life. Milly has worked with the London Handel Festival on a number of projects over the past three years. She was hugely honoured to sing Handel's Gloria with Adrian Butterfield and many others at the Charterhouse in April. During her undergraduate degree at the Royal Academy of Music, Milly regularly sang in the monthly Kohn Foundation Bach cantata series both as a soloist and chorus member. These concerts were directed by Iain Ledingham and Margaret Faultless. Last year Milly took part in the Rameau Academy (sponsored by the Rameau ensemble); a week long course in London lead by Asako Ogawa, Nicolette Moonen and Rob Howarth.
Milly loves working with choirs as a soloist and regularly works for Great Missenden Choral Society, Watford Philharmonic Orchestra, Darrington Community Choir and Marlow Choral Society. This summer Milly worked for Garsington Opera Company on their Alvarez Young Artist programme. In June and July Milly won the Hurn Court Opera Competition and the Patricia Routledge English song competition. She made her solo debut singing at the proms in the August flying prom and in November she is travelling to China to sing in a production of Semele with the Shanghai Symphony Orchestra. In 2020 she looks forward to covering the role of Barbarina in the ENO's production of Le Nozze di Figaro. Milly is a 2019-2020 Samling young artist and in February 2021 Milly will be singing in her own solo recital at the Wigmore Hall.
Michael Bell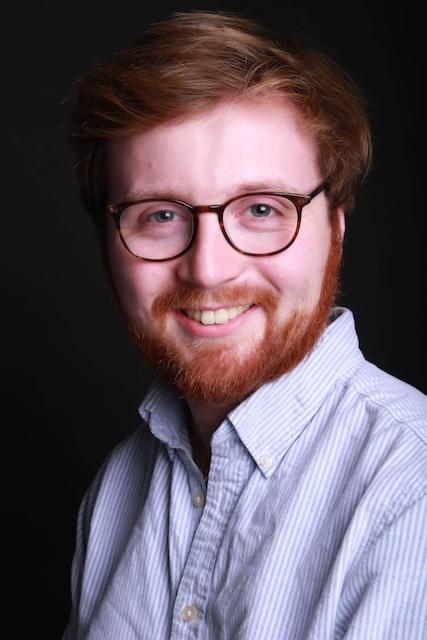 Northern Irish Tenor Michael Bell is currently studying with
Russell Smythe at the Royal College of Music as an Irene
Hanson Scholar. He is additionally a Boise Foundation Scholar
2019 and gratefully receives support from the Josephine Baker
Trust and the Countess of Munster Musical Trust. He has
performed with choral societies and orchestras across the
country in repertoire as varied as Bach's St. John Passion,
Beethoven's 9th Symphony and Verdi's Requiem. Also a keen
recitalist, he recently gave a recital of English song at the Lewes
Festival of Song and looks forward to giving a recital at the
London Festival of Song in November. On the opera stage his
roles have included Tom Rakewell, Ferrando and Candide. He is
also a graduate of the Pembroke Lieder Scheme 2017-2018, the
Clandeboye Festival Academy 2018 and the Verbier Festival
Academy 2019.

Kieran Seymour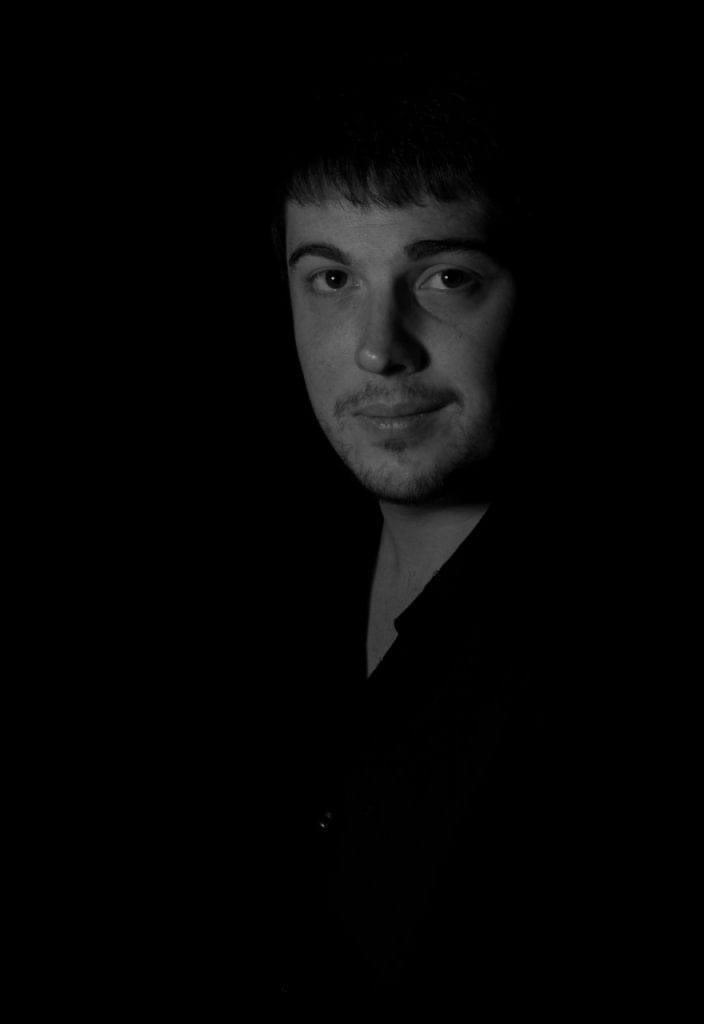 Kieran began singing as a chorister from the age of 6 in Suffolk. He also sang regularly with his school's choir and chapel choir in various services and tours throughout his childhood. Kieran then took a Bachelor of Music at Canterbury Christ Church University where his principle study was singing. He continued his studies further taking a Master of Music at the same institution. Throughout this time, he learnt with accomplished Bass-Baritone, Jonathan Veira. Whilst at university, Kieran began to have opportunities to sing as a soloist as his voice developed. He sung works such as the Requiems of Mozart, Brahms, Faure, Durufle and Goodall, various Masses of Mozart, Haydn and Rossini, oratorios of Handel, Haydn and Mendelssohn, Bach's St. John Passion (as Jesus) and other solo repertoire from Classical and Romantic operas in recital format. Kieran has just completed training to become a teacher of Music at secondary level and will look to inspire a new generation of musicians.
Rika Canaway
Rika is in her final year at Repton, hoping to study History and French at University next year. As well as singing Rika plays the horn and piano and obtained her horn dipABRSM in December 2017. Rika has been in both the National Youth Choir and National Children's Orchestra and has taken part in multiple school productions, including school cabarets and 'Oh What A Lovely War'.
Her teacher is Andrew Ashwin, and she is awaiting the results of her ARSM singing diploma.
Rika has particular fondness for the south of France, often going to stay with a host family in Montpellier, and is particularly interested in the history of France, especially in relation to World War II, Resistance and Collaboration.
Ildikó Allen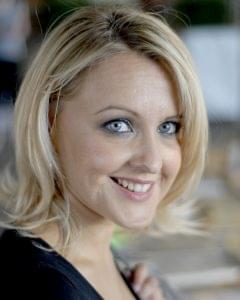 Ildikó read music at Birmingham University and completed her MMus at Trinity College of Music. At TCM, she was awarded the Wilfred Greenhouse Alt Prize in Oratorio for her performance in Haydn's Nelson Mass under the direction of Sir Charles Mackerras and Second Prize in the TCM Association Soloists' Competition. She was also a finalist in the London Handel Singing Competition.
Concert engagements have included Bach St Matthew Passion with the Kings Consort broadcast live on Spanish Radio, Buxtehude Membra Jesu Nostri with Retrospect Ensemble at the Wigmore Hall. Ildikó also has extensive experience in performing contemporary repertoire. She has sung 1st Soprano in Brian Ferneyhough's Missa Brevis live on Radio 3, has given the London Premiere of Gabriel Jackson Laudate Pueri and performed Anna Meredith Fly–by–Night with the London Sinfonietta at the Queen Elizabeth Hall.
Operatic engagements have recently included the title role of Puteri Saadong in the UK premiere of Opera Puteri Saadong at the Tabernacle, Notting Hill and Grilletta in Haydn Lo Speziale with Retrospect Ensemble. She also created the role of Cécile in Nicola LeFanu's Light Passing for BBC Radio 3 and sang Belinda Dido and Aeneas with the Marésienne Consort.
Ildikó also works as a consort and session singer appearing with groups such as the BBC Singers, The Sixteen, Cardinall's Musick, London Voices, RSVP Voices and Metro Voices. She has also recorded solos for ITV dramas Northanger Abbey and Miss Marple.
Andrew Ashwin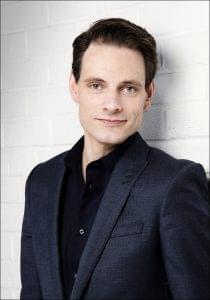 Andrew studied Music at the University of Birmingham, then post-graduate singing at the Royal College of Music, graduating with Distinction. He continued his opera studies at the Flemish Opera Studio in Belgium and the Zurich Opera Studio, before spending one year singing many baritone roles as a young artist at the Deutsche Oper, Berlin. During his international solo operatic career, highlights included the title role in the Austrian premiere of Britten's Owen Wingrave in Vienna, Mercutio in Opera Ireland's Roméo et Juliette, Maximillian in Vlaamse Opera's Candide, the title role in Lismore Music Festival's Don Giovanni, Junius in Frankfurt Opera's The Rape of Lucretia and Danilo in La Veuve Joyeuse, Montpellier.
His has sung numerous concerts and recitals across the UK, Europe, and further afield, including Mexico City, Bangkok, Singapore and Kuala Lumpur. The songs of Schubert, Schumann, Vaughan Williams and Finzi have made up concert programmes on many occasions. He recently recorded the role of Pontius Pilate in Bach's St John Passion, released on the Chandos label. He has sung the bass/baritone solos in much of the choral repertoire, particular highlights including Brahms' Ein Deutsches Requiem in Basel Cathedral, Handel's Jephtha in Oslo and Krakow (a live radio broadcast), and Mozart's Requiem at the Barbican, London.
As a singing teacher and vocal coach, Andrew is in increasing demand. He was recently admitted as a Fellow of the Royal Schools of Music (FRSM), with Distinction, one of only a handful of singing teachers to achieve such an award. He is a voice teacher at the world-leading Royal Academy of Music Junior Department in London, Head of Singing at Repton School and a vocal tutor at Nottingham University, as well as running a thriving private studio in Leicestershire.
Andrew is vocal consultant with Crouch End Festival Chorus in London, and he has adjudicated the post-graduate opera competition at the Birmingham Conservatoire. He also travels the world as an examiner for the ABRSM.
Andrew lives with his wife and daughters in Leicestershire, and is an Ironman triathlete and model-railway enthusiast.
Jacqueline Martens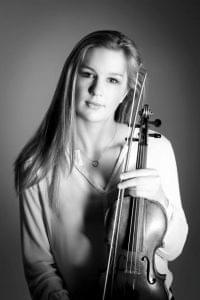 Jacqueline Martens is a second year Masters student at the Mozarteum Universität, Salzburg, studying with Professor Esther Hoppe. She studied at the Royal College of Music, London, with Maciej Rakowski and Ani Schnarch and received her Bachelor in Music Performance (Honours) degree with a first class in July 2017.
Jacqueline started learning the violin at the age of five after moving to the U.K. from South Africa. She attended Chetham's School of Music from the age of fourteen to study with Jan Repko and during her time there she won Chandos Young Musician of the Year 2012. In 2013 Jacqueline played in the Leeds International Concert Series, and in July of that year appeared alongside Leon McCawley, Mikhail Nemtsov and two Chetham's students at Wigmore Hall, London. In September 2013 she played Shostakovich's Violin Concerto No 1 with the Chandos Symphony Orchestra and in June 2016 the Dvořák Violin Concerto with the Sinfonia of Birmingham. In April 2014 she took part in a sold out concert in the Royal Albert Hall, 'Celebrating Jon Lord', in which she played the solo violin part in his Durham Concerto with the band Deep Purple.
In June 2014 Jacqueline performed a recital at the Elgar Museum and also led the Royal College of Music Philharmonic Orchestra. She was invited to take part in the Stellenbosch International Chamber Music Festival with her piano trio to represent the Guildhall School of Music and Drama, and the Royal College of Music in July of that year. Since the start of 2015 she has led the RCM Philharmonic Orchestra twice more under the baton of Martin André and Peter Stark.
In 2016 she attended the Stellenbosch International Chamber Music Festival and toured Europe with the European Union Youth Orchestra of which she was a member in 2016 and 2017, and since July 2016 has been an extra first violinist in the London Philharmonic Orchestra. In April 2017 she embarked on a recital tour of South Africa with South African Pianist Sulayman Human, performing 9 concerts around the country. Jacqueline is currently working full time as a first violinist with the Mozarteum Orchester Salzburg on a year long contract whilst completing her Masters degree.
Jacqueline plays an early 18th Century Guersan violin made in Paris.
Save