All our venues are carefully chosen for their fine acoustic qualities. There is ample parking available at them all. However, if you have any special needs please contact us, as we can arrange wheelchair access and blue badge parking on request.
Solihull Methodist Church
Blossomfield Rd, Solihull B91 1LD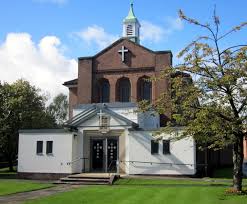 Originally situated on the corner of Streetsbrook Road and Blossomfield Road, the chapel opened in 1905. The new Methodist Church was opened  5th June 1937. Alterations to the chancel, choir vestry and kitchen took place, together with refurbishment and alterations to the Church Hall in 1990.
Finally, in 2015, work was undertaken in the main church building to replace the pews with chairs, thus creating a more flexible worship space. The net result is to allow greater use of the church building, both for worship on Sundays and throughout the week.
Shirley Methodist Church
257 Stratford Road, Shirley, West Midlands, B90 3AL.
 
Solihull School Chapel
Solihull School, Warwick Road, Solihull, West Midlands, B91 3DJ.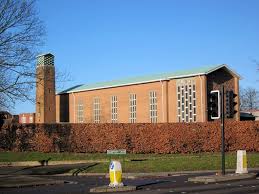 The Chapel of St Mary and St Katherine was built in 1960. This new chapel, designed by the Old Silhillian architect C. Neville White, was consecrated in thanksgiving for the school's quarter-centenary.
St James, Great Packington
Packington Hall, Meriden, Warwickshire, CV7 7HF. PLEASE DON'T USE THE POSTCODE IN YOUR SATNAV, as it will take you to the wrong place. You need to turn right into the estate drive off the A45 (heading towards Coventry) and follow the directions inside the grounds.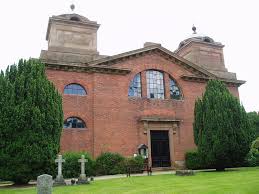 St James' Church is a red brick building with four domes topped by finials in neo-classical style, built to celebrate the return to sanity of King George III. The church does not belong to a parish — it is part of the Packington Hall estate and is owned and maintained by the Aylesford family.
There's a map here; https://goo.gl/maps/JBGCBKYdW6k
Save