Welcome
Here at Solihull Choral Society we draw our singers from the West Midlands, South Birmingham, Worcestershire, Warwickshire and further afield and we'd love you to join us as a vocalist, audience member or supporter.
Our audience members love our concerts, and many rarely miss a performance. We love choral music and want to share it with you. Why not join us at our next concert? Or, if you are considering singing with us, come along to a rehearsal to see if you like what we do.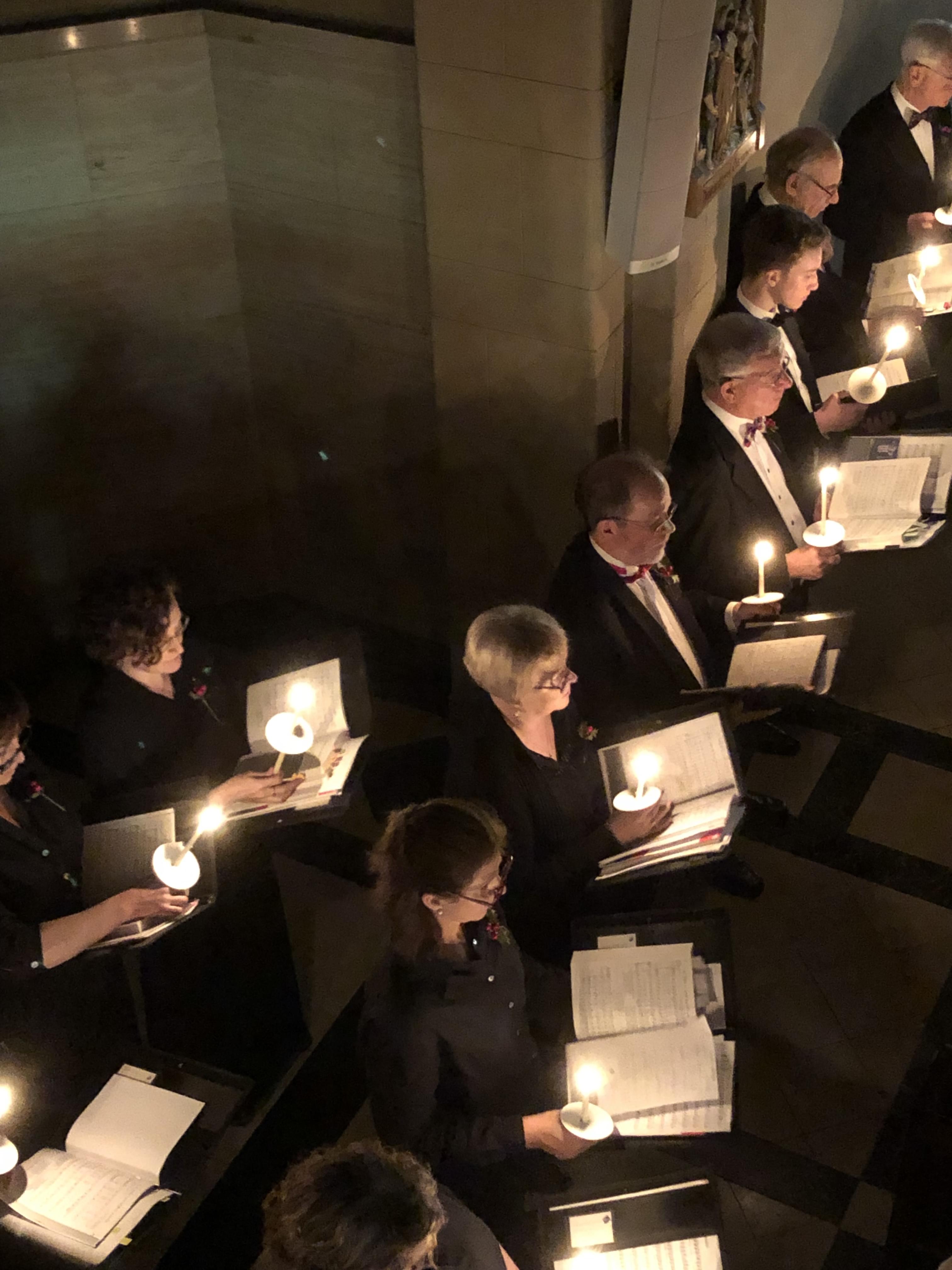 With around 60 auditioned singers drawn from the area, the Solihull choir performs with professional orchestras and soloists in a number of select venues. Solihull Choral Society is conducted by our musical director Oliver Walker. This year we have a varied programme, with performances in a number of different venues. Please use our website to find out more about the Choir, our concerts, buying tickets and how you can get involved.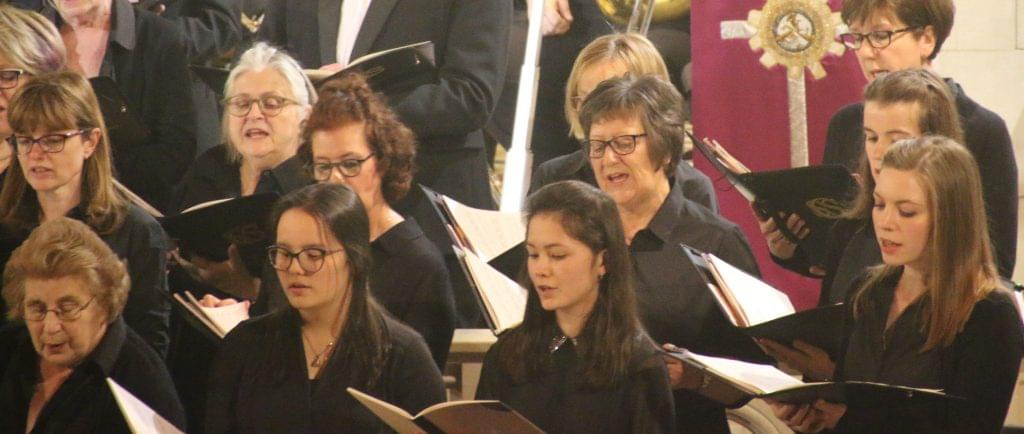 We are friendly and welcoming and generally, though not exclusively, experienced musicians meaning that we can put on four concerts a year to a high standard. We love to support our less experienced members to grow in confidence and skill and share in our great sense of musical achievement. Our repertoire ranges from the great works of Monteverdi, Bach and Handel to the C20th masters of Bernstein, Britten and Finzi.
Singing is good for you and singing well feels great!
The health benefits of singing are both physical and psychological. Singing has physical benefits because it is an aerobic activity that increases oxygenation in the blood stream and exercises major muscle groups in the upper body, even when sitting. Singing has psychological benefits because of its normally positive effect in reducing stress levels through the action of the endocrine system which is linked to our sense of emotional well-being. Psychological benefits are also evident when people sing together as well as alone because of the increased sense of community, belonging and shared endeavour.

Professor Graham Welch, Chair of Music Education at the Institute of Education, University of London
We enjoy an active social "buzz" with members becoming good friends and sharing a strong sense of belonging. Rehearsals include time for socialising as well as concentration upon singing and we have social events during the year too.
"Committed and well-disciplined, these 60-odd choristers produce a wonderfully well-blended tone, judiciously weighted and balanced"

Birmingham Post Nov. 2015
"SCS now have a precision and clarity which is rare in such a society and a joy to hear"

Audience member
"The impeccably rehearsed choir floated Fauré's lines tenderly and beautifully…."

Birmingham Post
"I'm visiting the area and thank goodness for the Internet and to find out about last eve's performance. The Creation is a great work, Haydn is always balm for the soul, and last night was a lovely performance. Thank you so much.
The conductor and the soloists were brilliant – really fantastic – and the chorus and orchestra (some gorgeous woodwind) were great. A heartfelt thank you."

Audience Member Nov. 2015
If you
love "classical" choral music
are musically experienced or have a strong desire to become so
love to perform major choral works with orchestra or organ as well as madrigals and part-songs
want to belong to a relatively young, very enthusiastic and friendly Solihull choir
are free on Wednesday evenings
Come and join us to see for yourself
Join an Excellent Solihull Choir!
If you are looking for a Solihull Choir to join which will be both demanding and rewarding then get in touch with us.
Save